History of success
OUR PASTA IS GALLO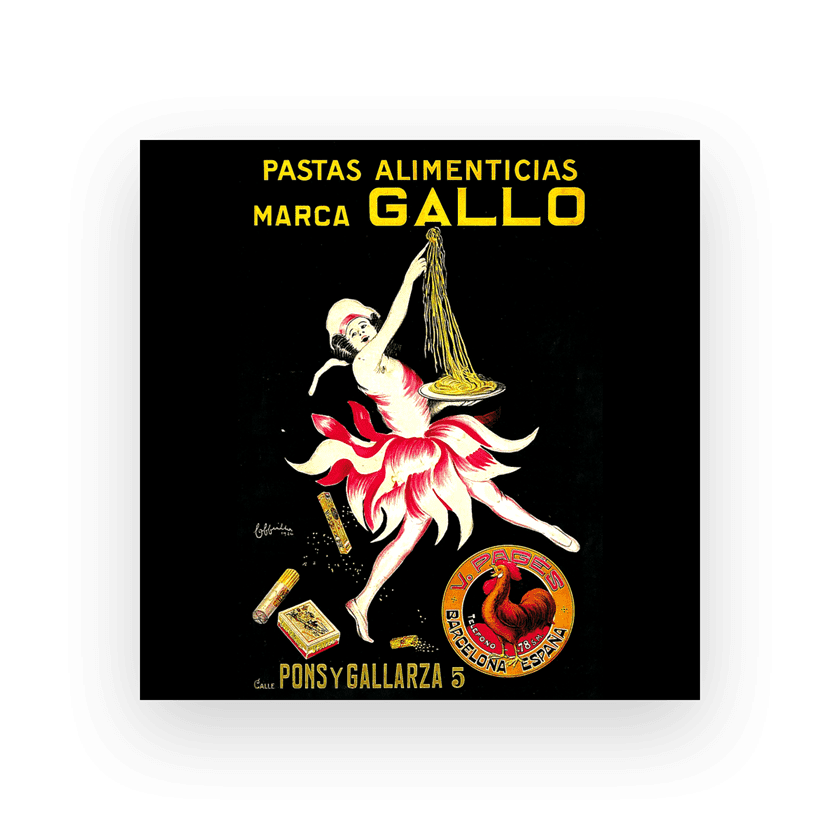 1946
1946
José Espona buys a flour factory in Rubí (Barcelona) and sets up Pastas Gallo. Production at the time was 10,000 kg per day.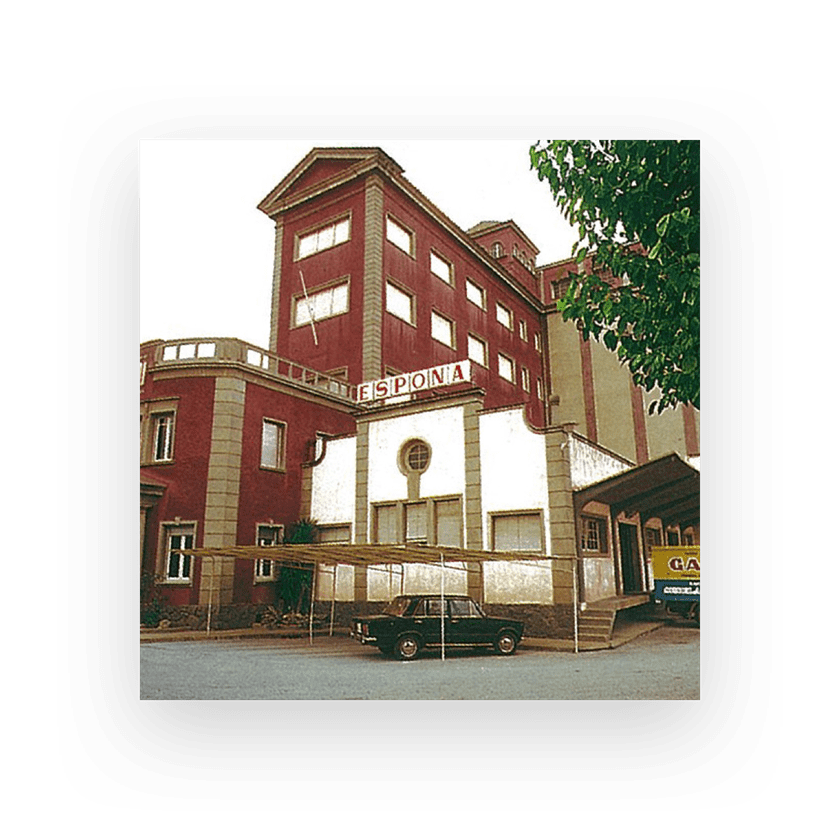 1950
1950
Gallo introduces the first pastas made with durum wheat semolina in Spain.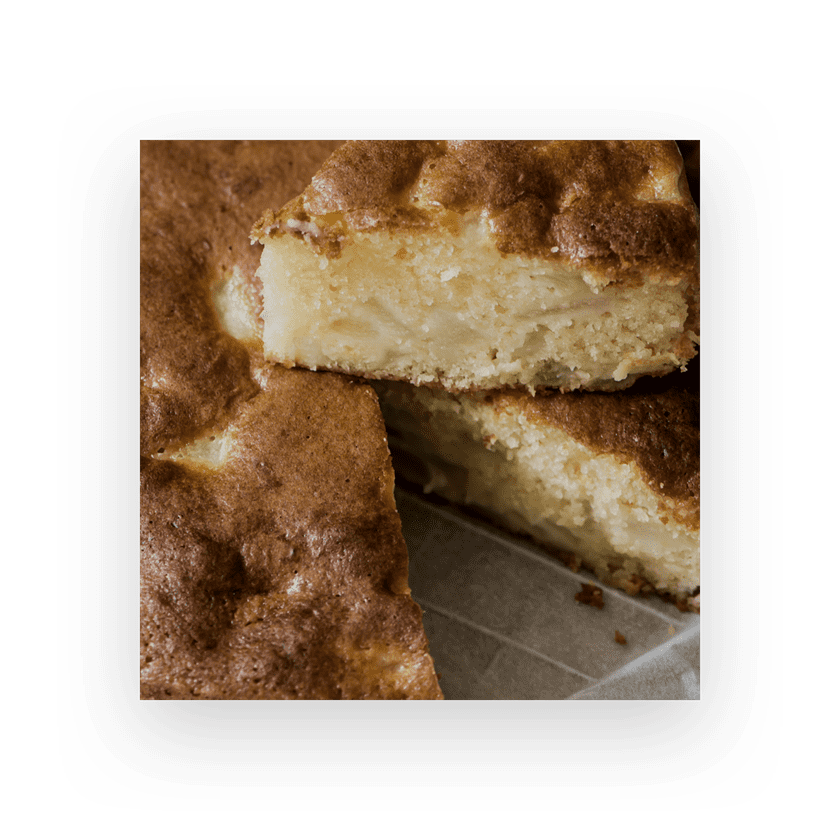 1952
1952
A new factory in Terrassa (Barcelona) is opened. Production increases to 30,000 kg per day. The product range is expanded with the introduction of special flours for baking, for churros and for different types of pasta.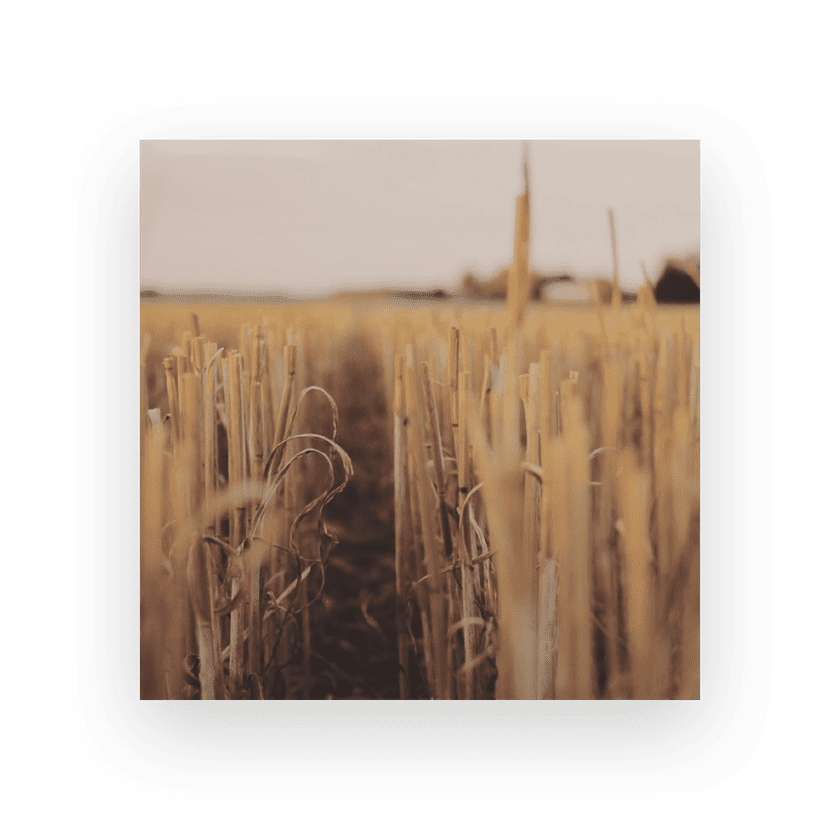 1956
1956
José Espona sets up the first semolina milling plant in Spain.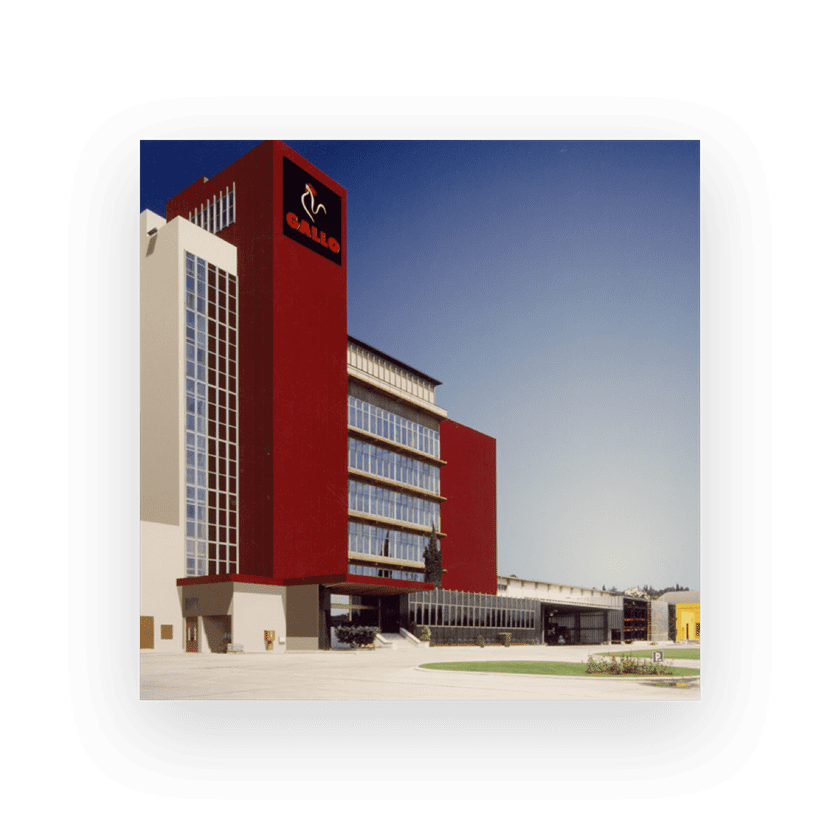 1958
1958
Gallo introduces the first pastas made with durum wheat semolina. Our founder buys the El Carpio flour factory (Córdoba) and turns it into a semolina milling plant. Production at the time was 60,000 kg per day.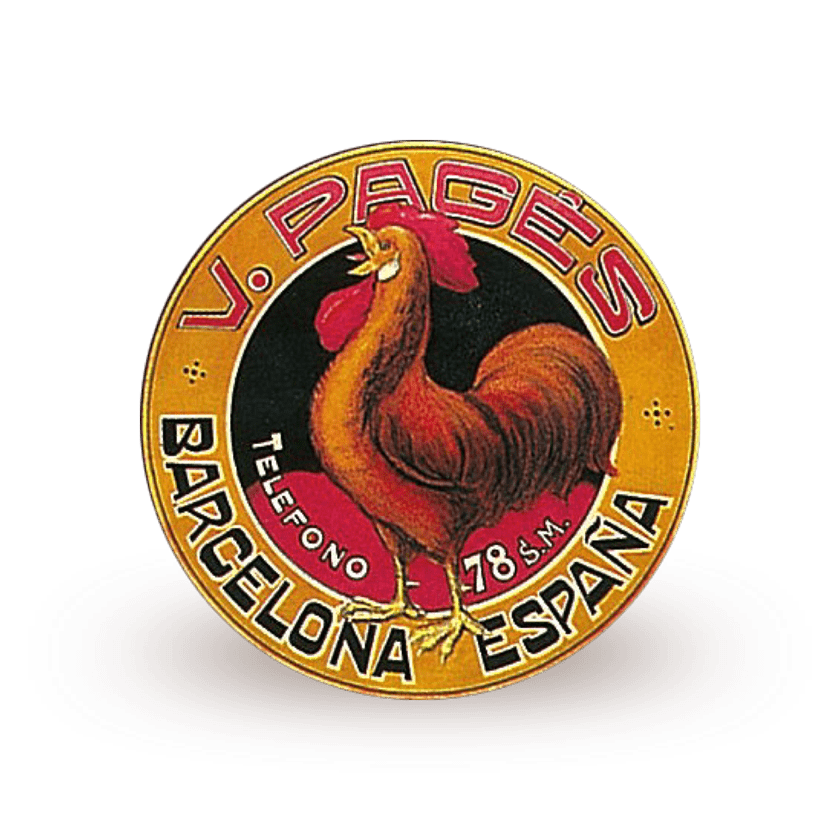 1961
1961
After acquiring the factory owned by Ramón Pagés, the company Productos Alimenticios Gallo is set up.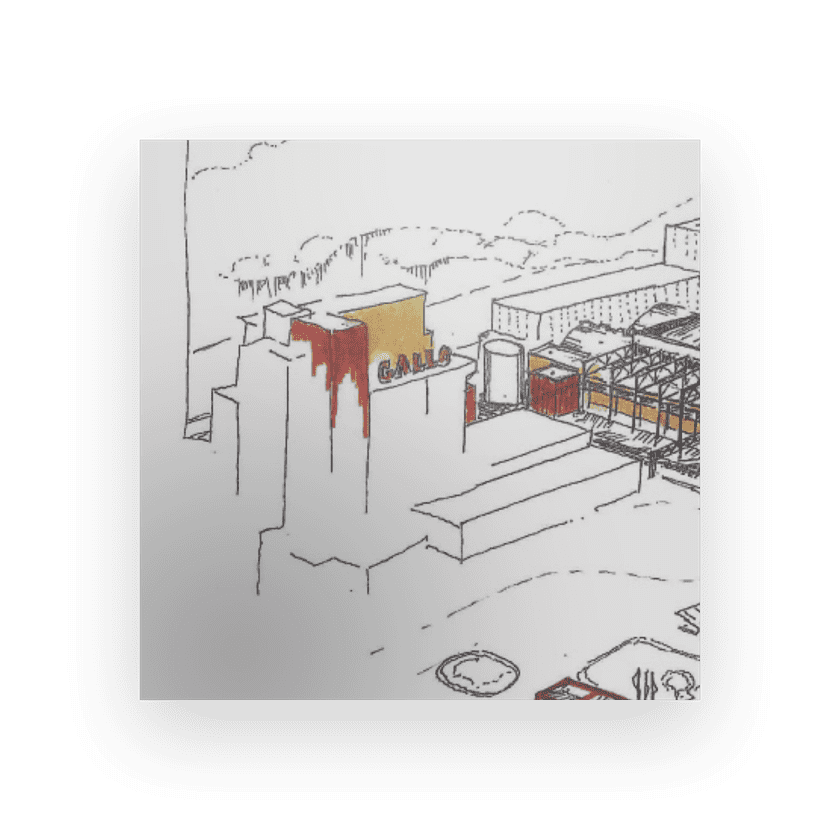 1968
1968
The first stone is laid for the factory in Granollers (Barcelona).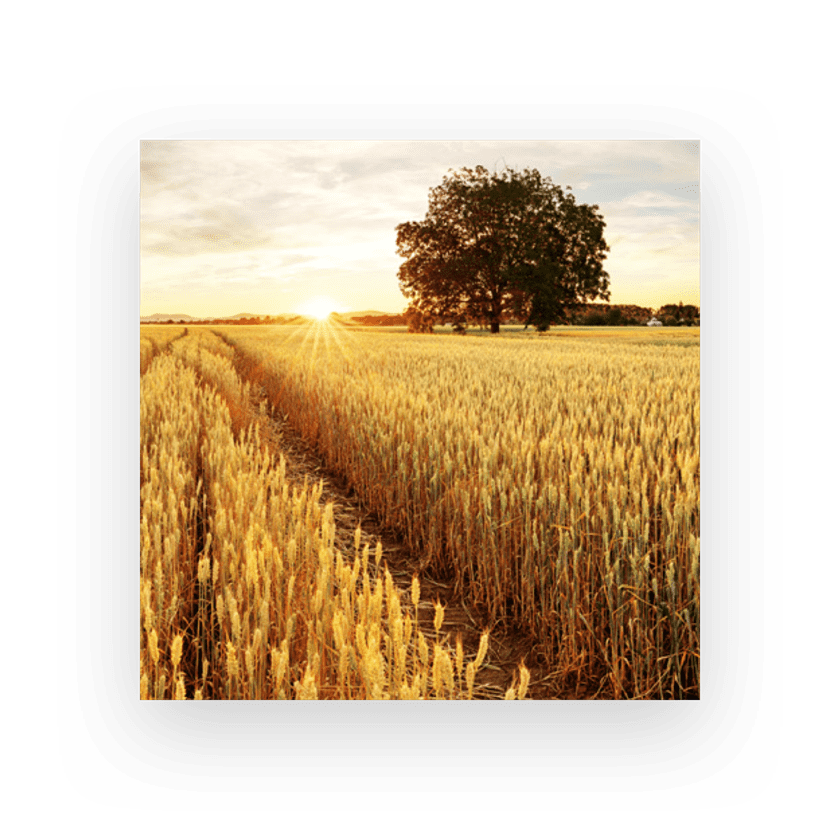 1969
1969
The company Centro Técnico Alimentario is created together with farmers from Andalusia and Extremadura.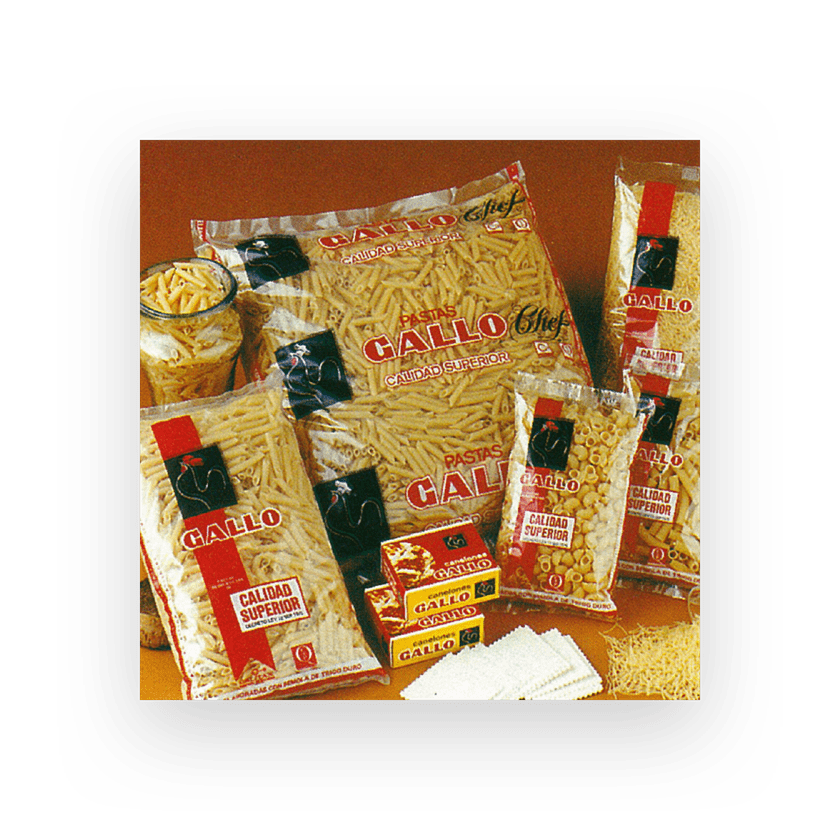 1970
1970
Gallo introduces its enriched pastas and establishes itself as a leading brand.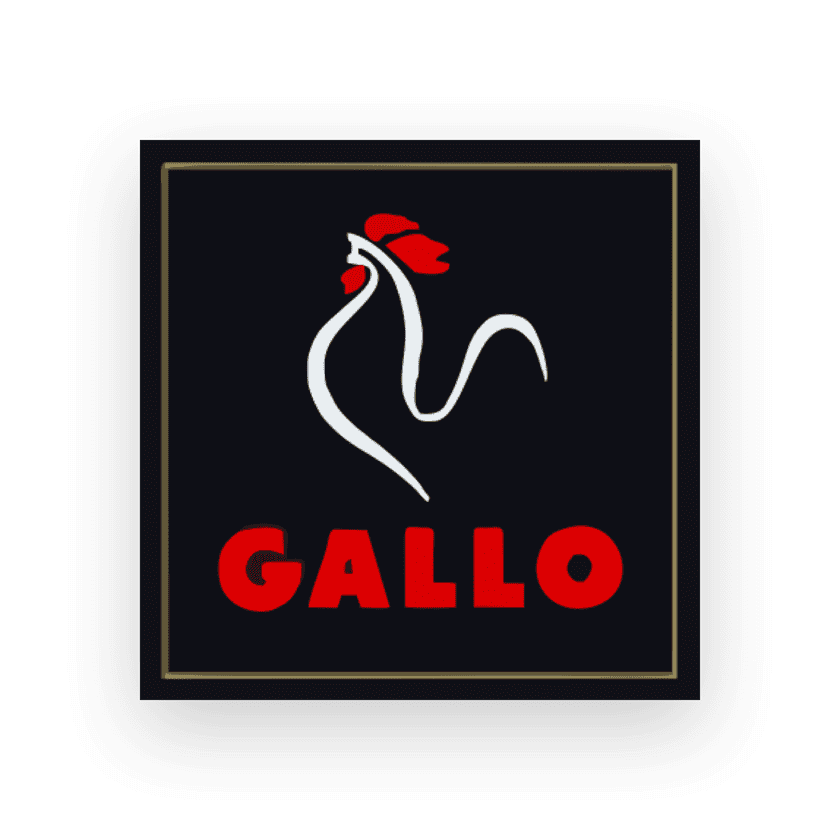 1978
1978
The company Comercial Gallo is established.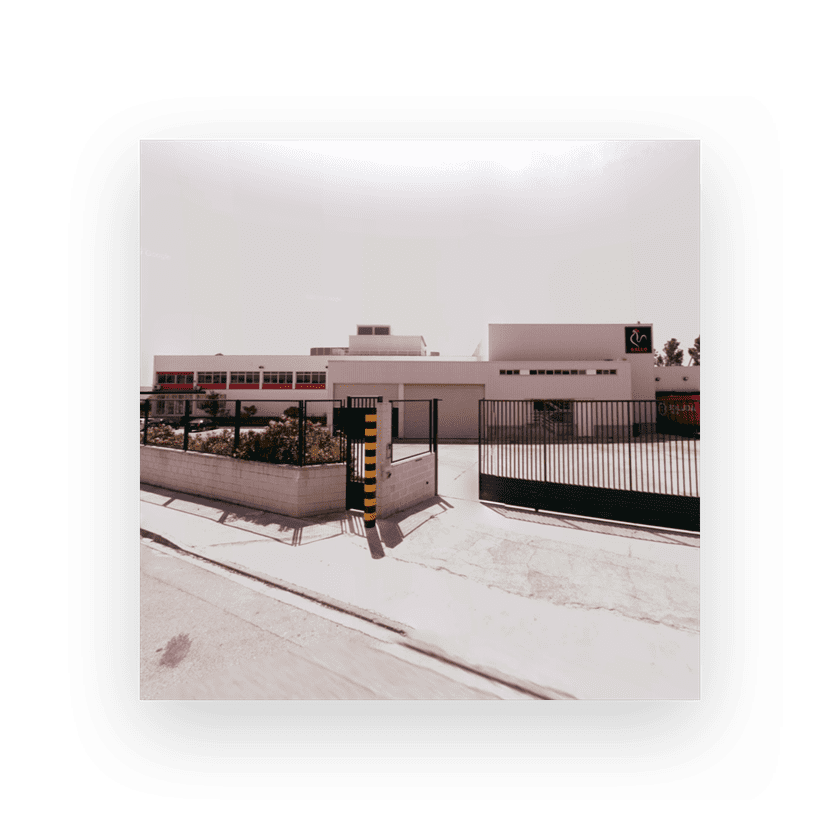 1980
1980
Acquisition of the Saula premises in Calella and Granollers (Barcelona) and the El Águila premises in Esparreguera (Barcelona).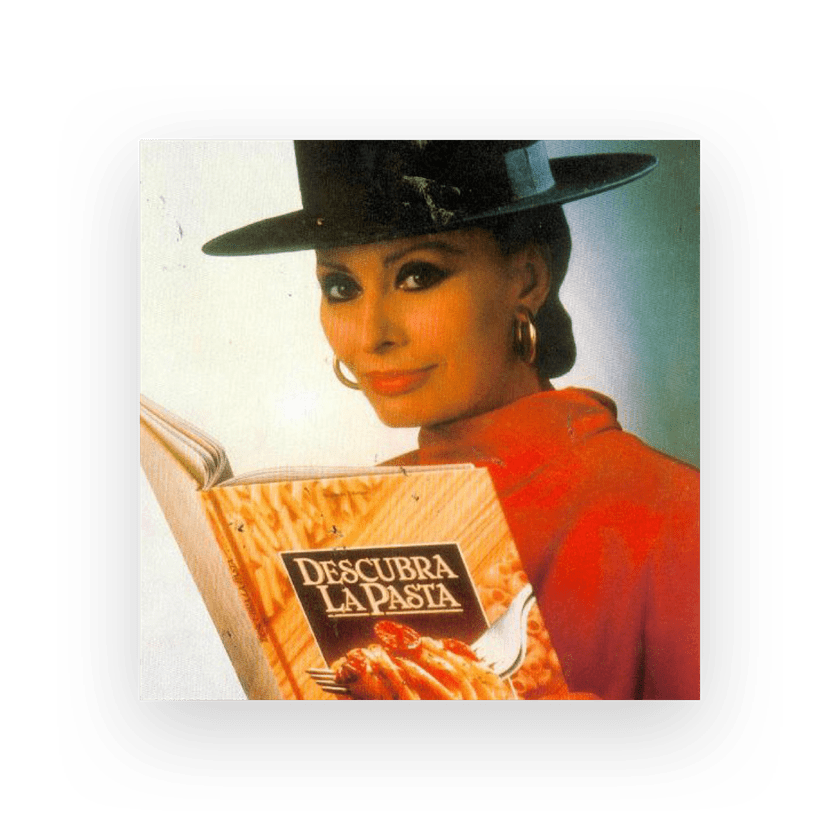 1988
1988
Sophia Loren becomes the face of Gallo and the first TV campaign is released with her as our brand ambassador.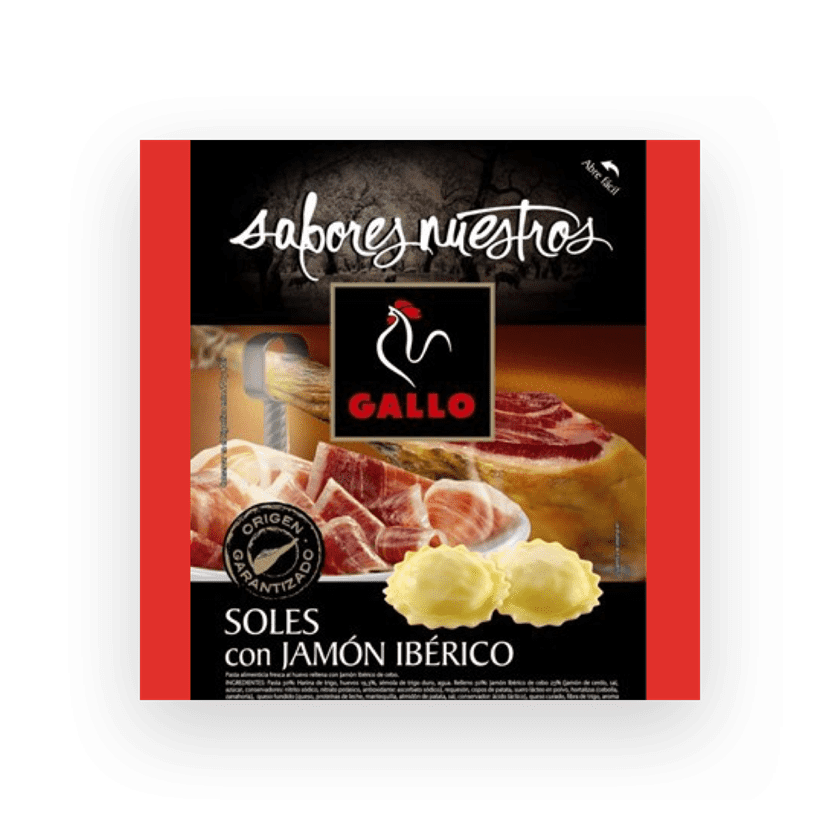 2000
2000
Gallo takes on new challenges and launches fresh pastas and chilled sauces on the market.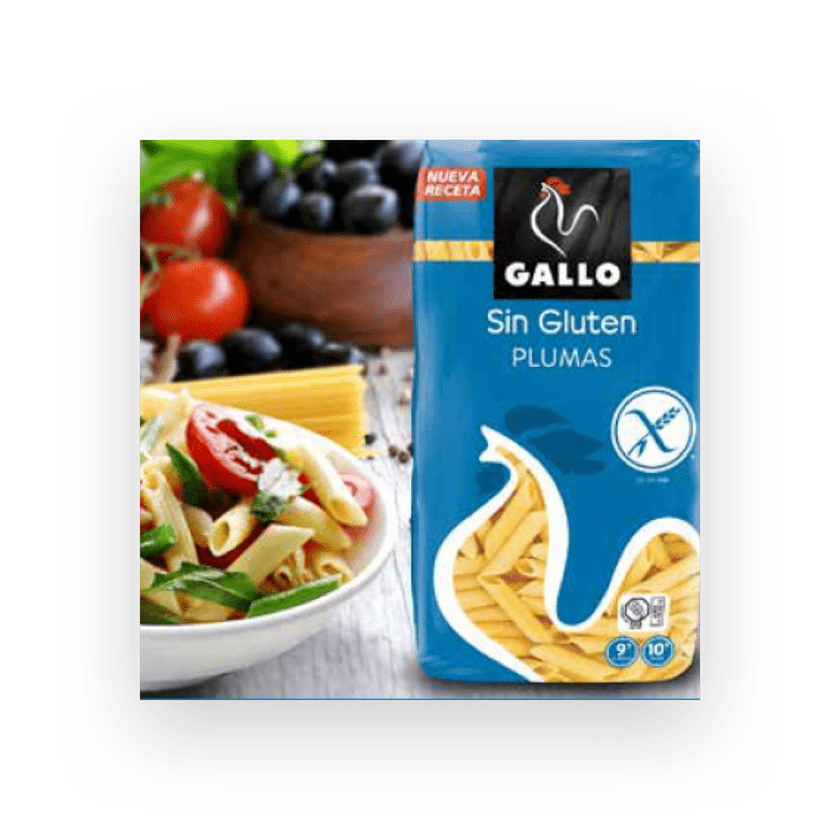 2004
2004
Launch of the gluten-free range on the market. The factory for fresh products in Granollers, one of the most modern in Europe, is opened. By now, the Gallo group employs over 500 people.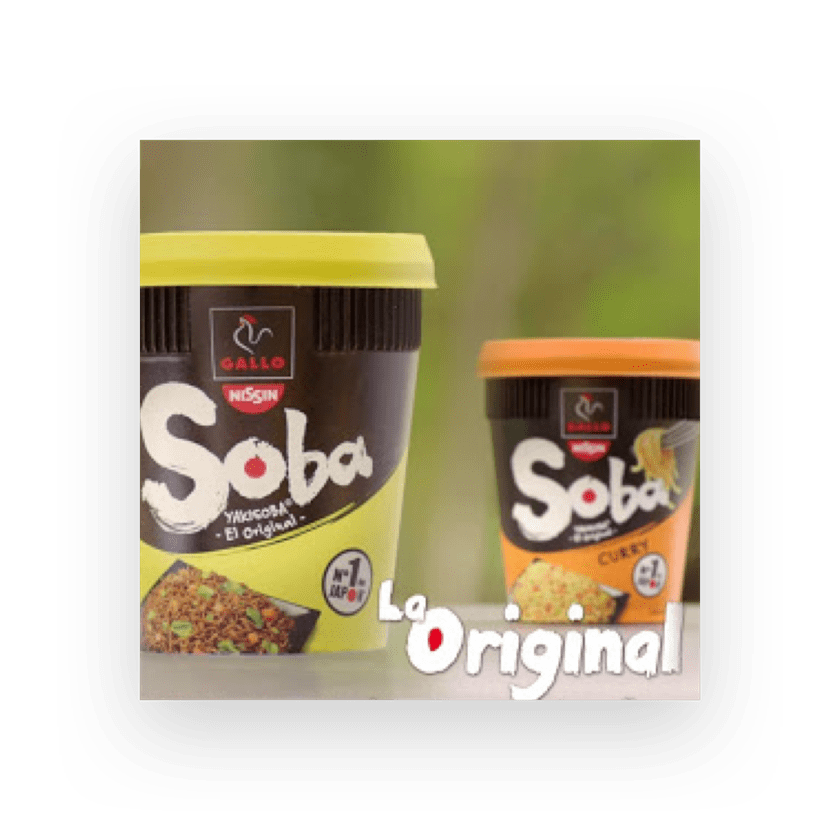 2014
2014
Launch of the Soba range, the original Yakisoba. This launch is the result of our partnership with the Nissin Food Group (Nissin), pioneers in the instant noodle industry and leaders in the Japanese market.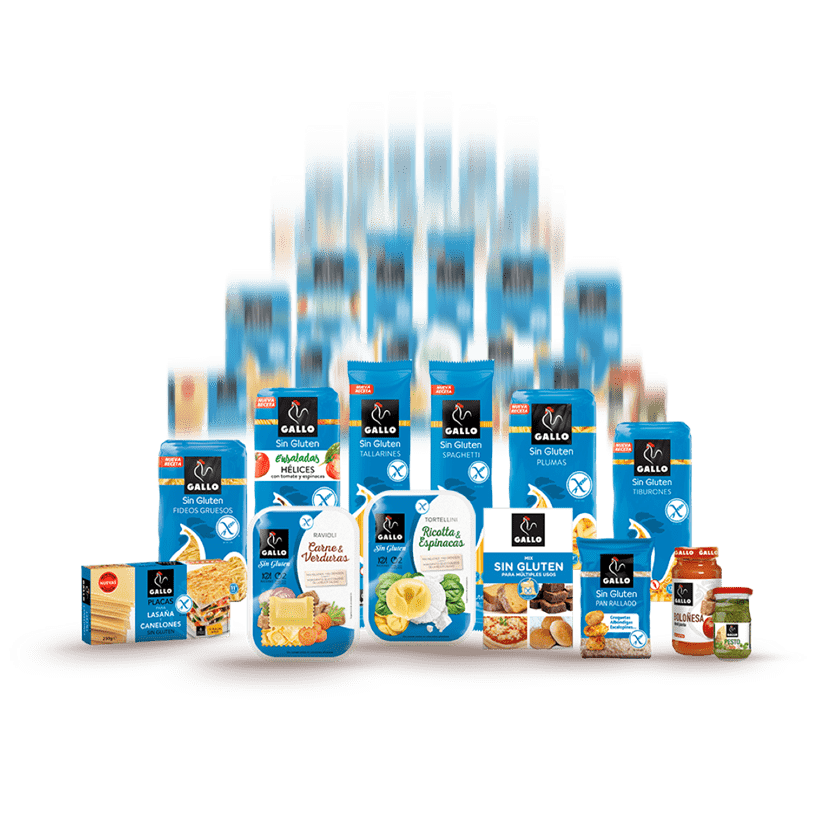 2015
2015
The factory in Esparreguera (Barcelona) becomes the first factory in Spain to produce exclusively gluten-free pasta.
"Breaking the mould since 1946"
Pastas Gallo is the dream come true of a young entrepreneur, José Espona, who in 1946, at the age of 20, bought a flour factory in Rubí (Barcelona).
At the time, all pasta producers only used common wheat. But José Espona proved during the early stages of his business career that he was going to break the mould. His innovative and entrepreneurial character paved the way for the introduction of durum wheat in Spain. He convinced many farmers to start cultivating this new variety of wheat and planted the seeds of what, years later, would make Gallo products truly unique.
José Espona: a true visionary
Espona built the first semolina milling plan in Spain in 1956 and, in 1958, when there was barely a market for pasta in Spain, he bought an old mill in El Carpio and turned it into a pasta factory. A little more than a decade later, Pastas Gallo could be found in more than 100,000 retail outlets all over Spain. In the 70s, Gallo introduced its enriched pasta varieties and established itself as a leading brand in the market.
"Obsessed" with innovation
José Espona's obsession with innovation was always based on a constant desire to learn. In 1960 he travelled to Italy in order to learn everything about durum wheat semolina. After that learning process, he bought the semolina milling plant in Puebla de la Calzada (Extremadura) and the pasta factories in Faisán (Madrid) and La Góndola (Valladolid). This was the beginning of a difficult process of acquisition and reorganisation of his new factories in Ferrol, Vigo, Torrelavega, Málaga, Cádiz, Granada, Cartagena, Bailén and Palma de Mallorca, among others.
José Espona's legacy continues
In the 21st century, and after the death of José Espona, Pastas Gallo carries on his legacy by prioritising market differentiation. Innovation, quality and a constant willingness to tackle new challenges are intrinsic parts of Gallo's DNA, and there are many examples of this, such as the launch of new fresh pastas, chilled products and, of course, the opening in 2004 in Granollers (Barcelona) of one of the most modern fresh product factories in Europe.
The 2000s: at the forefront of the pasta market
Following the same approach, in recent years Gallo has continued taking on new challenges, such as the launch of their gluten-free product range (2004), their new wholemeal pasta varieties and a new range of classic pasta that can be cooked in just 3 minutes (2013). In 2015, the factory in Esparreguera (Barcelona) became the only factory in the country to produce exclusively gluten-free pasta. Nowadays, the products of Pastas Gallo can be found in over 40 different countries.
75 years of history demonstrate Gallo's know-how and leadership, not only when it comes to sales, but also when it comes to growth, quality, innovation and its strong commitment to a healthy diet. 
The secret of our quality? Comprehensive controls throughout the production process
Gallo delivers products for those consumers who are looking for a healthy and balanced diet. Our commitment to the highest quality is guaranteed by using our own cultivated varieties of durum wheat and by carrying out comprehensive controls throughout the production process at all of Pastas Gallo's factories. All of Gallo's products strictly comply with the highest quality standards, giving consumers the guarantee that only the very best will make it to their tables.
The future of pasta
Throughout its history, Gallo has been one step ahead of new trends and of consumers' needs by creating innovative products and blazing a trail in the world of pasta (such as our pastas enriched with vegetables and fibre or our "pasta for salads"). All of this makes us think that no matter where the pasta sector goes in the future, Gallo will still be leading the way.